Exhibition Stand Builders In Oman
Locations we serve our
Exhibition Stands/booth in GCC
The popular Locations are progressively below..
Exhibition Stand Builders in Oman
We Specialize in Customized Stall Fabrication & Designing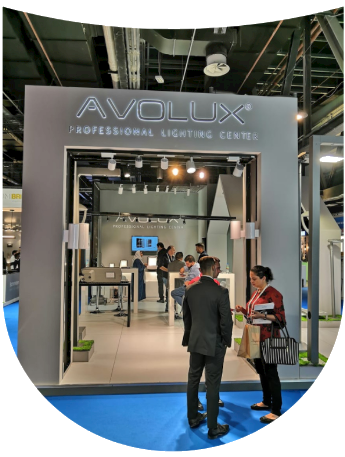 Standszone is the premier provider of exhibition stand builders in Oman. With a team of skilled craftsmen and designers, we specialize in creating special booths and stalls that perfectly represent your brand. We are committed to delivering outstanding results, surpassing your expectations and ensuring that your exhibition presence stands out.
Our experienced team works closely with you to understand your brand identity, target audience, and exhibition goals. We design custom booth solutions that reflect your unique vision and effectively showcase your products or services. By staying up-to-date with the latest industry trends and technologies, we incorporate innovative design elements, interactive features, and eye-catching visuals into your booth, creating a memorable experience for visitors.
At Standszone, quality craftsmanship is paramount. We use premium materials and pay meticulous attention to detail, ensuring every aspect of your booth is perfectly crafted. From structural integrity to flawless finishes, our booth builders strive for excellence in every project.
We provide seamless project management, handling every step of the process with professionalism and efficiency. From the initial consultation to on-site installation and dismantling, we allow you to focus on engaging with visitors while we take care of the logistics.

Idea Exchange
We listen to your ideas and understand your needs.

3D Design
We make your ideas true in 3D visuals.

Fabrication
One Platform for all the process and designs.

Transport
Stands transportation facility and national delivery

Build & Install
We build your stands at the committed time and ensure smooth opening.

On-Site Management
Our pro technicians supervise all the on-site management.

Dismantle & Storage
Efficient exhibition-show clean-up and stock management.
Exhibition stand Contractors in Oman
We make Exhibition Booth into Lime Light
Standszone is a trusted name among exhibition stand contractors in Oman, with a proven track record of serving thousands of satisfied clients. With over a decade of experience in the industry, we have established ourselves as the go-to contractor for exhibition stands. Our unwavering commitment to excellence and meticulous attention to detail has earned us the reputation of being the #1 choice for clients seeking top-notch services.
We take great pride in the success of our clients, and our goal is to deliver exhibition stands that surpass their expectations. Our team of experts brings a wealth of knowledge and experience to every project, ensuring that we understand your specific needs, budget, and timeline. Using cutting-edge technology and software, we create custom designs that capture the essence of your brand and effectively convey your message.
At Standszone, customer satisfaction is our utmost priority. We work closely with you throughout the process, providing transparent communication and regular updates. Our team of professionals handles every aspect of the project, from concept to installation, ensuring a seamless and hassle-free experience for our clients.
Choose Standszone as your exhibition stand contractor in Oman, and let us bring your vision to life. Our dedication to delivering exceptional results and our commitment to customer service ensures that your exhibition stands will make a lasting impact on your target audience. Contact us today to discuss your requirements and take the first step towards a successful exhibition presence.
Booth Builders & Booth Designers in Oman
Regarding exhibition booth builders in Oman, Standszone is the name you can trust. Our extensive expertise and dedication to excellence make us the preferred choice for clients seeking exceptional booth construction services. Our team of skilled professionals understands the importance of creating beautiful and functional exhibition booths that leave a lasting impression on visitors.
As leading booth builders in Oman, we take a comprehensive approach to booth construction. From initial concept development to final execution, we pay meticulous attention to every detail. Our team works closely with you to understand your brand identity, target audience, and exhibition objectives. With this understanding, we design and build custom booths that showcase your products or services.
At Standszone, we leverage the latest industry trends and technologies to create innovative booth designs. We combine creative elements, interactive features, and visually appealing aesthetics to ensure your booth stands out. Our skilled artisans use premium materials and expert craftsmanship to ensure the structural integrity and flawless finish of every booth we build.
We understand that managing an exhibition can be a demanding task. That's why we provide end-to-end project management services. From the initial consultation to on-site installation and dismantling, our team handles all aspects of the process, allowing you to focus on engaging with visitors and achieving your exhibition goals.
Hire The Award Winning
Exhibition Stand Company In Muscat, Oman
We understand that every client has unique needs, and we work closely with them to create customized solutions that cater to their specific requirements. Our team of designers uses the latest technology and software to create unique and visually appealing designs that reflect your brand's personality and communicate your message effectively.
Our fabrication team is equipped with state-of-the-art machinery and tools, allowing us to craft every detail of your stand precisely and accurately. We use only the best quality materials to ensure that your stand is visually appealing but also durable and long-lasting.
At Standszone, we take pride in our work and are committed to delivering exceptional customer service and support throughout the project. We work tirelessly to ensure that our clients are satisfied with the result and go above and beyond to exceed their expectations.
We have been recognized for our commitment to excellence and have won numerous awards for our exceptional work. We are dedicated to maintaining our reputation as the leading exhibition stand company in Oman and always strive to improve and exceed our client's expectations.